Kevin Vecmanis Professional Experience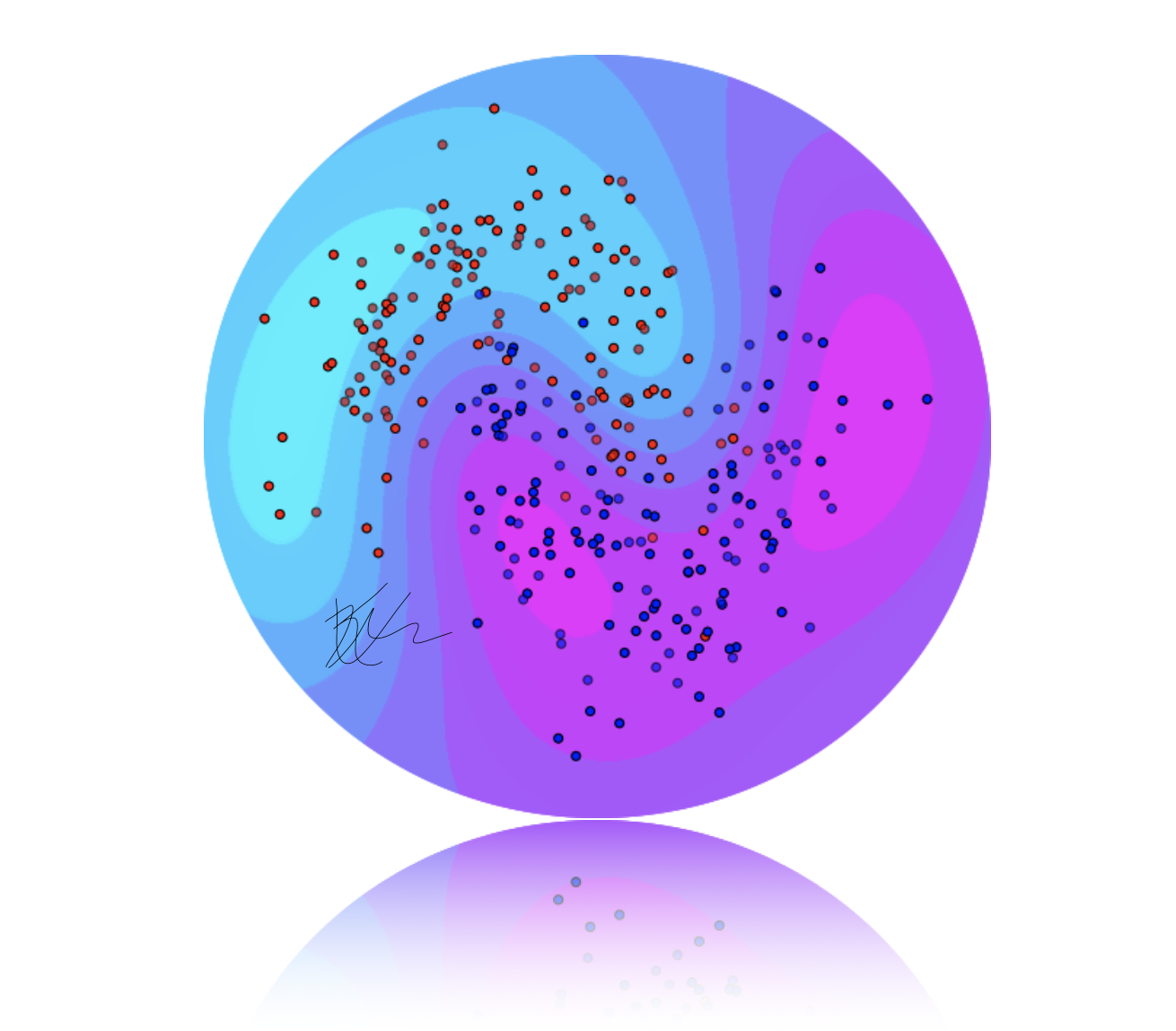 Passionate about the science and art of engineering and software development. Prone to geeking out about data science stuff. Currently building technology at Clearbanc that helps founders win.
---
Clearbanc |
Engineering Manager
Toronto, ON | Jan 2020 - Present
Currently helping the engineering team scale the number of people and product offerings, along with overcoming all the challenges associated with a high-growth start-up. These days I spend most of my time managing a team of amazing people and optimizing our software delivery processes.
Working closely with: Javascript/Typescript, Node.js, Postgresql, Snowflake, MongoDB, Jenkins, Docker, Python
Clearbanc |
Data Platform Engineer
Toronto, ON | Jul 2019 - Dec 2019
Worked on a small team maintaining and developing Clearbanc's underwriting calculator and inference architecture. Specifically, I executed on initiatives to:
Split this stack into microservices to allow it to handle more load.
Improve API response times by swtiching from aiohttp to sanic in our Python APIs
Built Clearbanc's monorepo and developed the first iterations of our automated deployment pipeline.
Worked on a team of four that transitioned Clearbanc's stack to Kubernetes.
Worked closely with: Postgresql, SQL, Python3, Docker, Google Cloud Platform, bash scripting, Kubernetes
VanAurum |
Founder & Software Engineer
Vancouver, BC | Apr 2017 - Jun 2019
VanAurum was a platform designed to help tackle the "infinite choice problem" associated with financial market data and news. The platform generated over 150,000 features over varying timeframes for 120 major global asset classes, daily.
Machine learning algorithms (XGBoost) would then detect price movements that were statistical anomalies and present the most anomalous ones to subscribers in a daily report. Built and developed the platform myself, while handling grass-roots marketing campaigns and customer interactions. At it's peak I had ~150 paying subscribers and a mailing list over 600+. Decomissioned in 2019.
Worked closely with: Postgresql, SQL, Python3, Django 2.0, Docker, Heroku, XGBoost, SKLearn, MongoDB, Stripe API
Tyco / Pentair |
Site Engineering Manager
Suncor Baseplant - Fort McMurray, AB | Jan 2014 - Apr 2017
Received a promotion to take on financial and operational responsibility for all aspects of Pentair's electrical operations at Suncor's site. Our team was contracted to conduct maintenance operations, engineering, material procurement, turnaround support, and capital projects. Some specific achievements were:
Led a shift in safety culture resulting in 200,000+ hours injury free at one of Canada's most hazardous work sites.
Conducted cost analysis for General Manager of Upgrading, revealing true productivity rate of 21%.
Successfully executed engineering, procurement and construction (EPC) projects ranging from $20,000 to $7M.
Led technical teams ranging in size from 10 to 100+ tradespeople.
Through a focus on operation selling, drove revenue growth from $7M in 2013 to over $25M in 2015.
Continuously seeking and implementing value opportunities throughout one of the industry's worst recessions.
Provided leadership during first wave of plant start-up activities in the immediate aftermath of 2016 wild fires.
Tyco / Pentair |
Electrical Engineer
Suncor Baseplant - Fort McMurray, AB | Aug 2012 - Jan 2014
Joined Pentair's team in Fort McMurray as the Site Engineering Lead at Suncor Baseplant, carrying out multi-faceted technical and management functions. Liaised closely with Suncor's engineering team providing technical support as required, and assisted the site manager with daily site operations.
General Dynamics Land Systems |
Project Engineer
London, ON | Jan 2012 - Aug 2012
Working within the Engineering, Development & Technology (ED&T) team, assisted the project manager with budgeting, manpower allocation, scheduling, and more. Contributed to the development of the LAV-III Armored Vehicle.
3M |
Technical Services Specialist - Energy Markets
London, ON | Dec 2008 - May 2011
Managed new product engineering and product customizations. Conducted failure analysis on failed products returned from clients. Travelled nationally to conduct competitive research and analysis on other players within our segments, and to deliver on-site product training to clients and tradespeople.
3M |
Engineering Internship
London, ON | May 2006 - Aug 2007
Managed and troubleshot manufacturing networks. Carried out installations and repairs, and maintained manufacturing computer assets nation wide. Some specific achievements were:
Provided 24x7 on-call support for four manufacturing locations in Canada.
Successfully executed PLC code improvements for multiple production lines.
Authored a program in C++, digitizing 3M Canada's Mentorship Program and streamlining the application process.
Attained the 3M Canada Service Award for delivering exemplary client service and solutions.
Education |
Bachelor of Science, Electrical & Computer Engineering
London, ON | The University of Western Ontario | Class of 2008